Seijun Suzuki's absurdist thriller, certainly one of the most brilliant genre movies ever made, really needs to be seen in context to be enjoyed to the max. Suzuki was contracted to Nikkatsu in 1954, and he directed 40 movies for the faltering major between 1958 and his peremptory dismissal in 1967; all of them were assignments, and most were intended for release as B-features in double bills. Suzuki ploughed this furrow with mounting boredom and dissatisfaction until 1963, when his encounters with kindred spirits such as the production designer Takeo Kimura and the cinematographers Kazue Nagatsuka and Shigeyoshi Mine led him to strike out in his own direction. Given formula material that often had only the most tenuous links with 'reality' in the first place, he began pushing his films into a register of bold, theatrical artifice, experimenting with colour, light and space while paring down plot structures to their naked essentials.
As a result, his last 13 films for Nikkatsu amount to a body of work unique in Japanese cinema and phenomenal by any standards. The smarter Japanese critics and the student audience loved these films from the moment they were released; it's a minor scandal of cinema history that it has taken so long for them to win recognition outside Japan.
Around half the films Suzuki made for Nikkatsu between 1963 and 1967 were yakuza thrillers (the others were off-beat literary adaptations), and Tokyo Drifter was the last but one. Unlike the subsequent Branded to Kill, it more or less respects generic conventions: the callow hero, his predicament, his intoning of a mournful ballad over the credits and his scarred survival of a series of double-crosses are all genre staples, as is the background story of the shift from gang warfare to outwardly respectable big business. Without parodying or subverting this material, Suzuki gives it an edge of consistent absurdity by pushing much of the iconography and many of the motifs to a hyperbolic extreme. Hence the way that the hero Tetsuya opens and closes the film in a stain-resistant white suit and is seen in between in an incongruous sky-blue suit and white loafers; and the way that the chief heavy Otsuka cannot enter a scene without the camera (suddenly handheld) lurching in for a tight close-up of his wrap-around shades; and the way that Tetsuya at one point sings the theme-song on-screen to announce his presence and at another whistles it to taunt his adversary. Examples are, in fact, legion, and they achieve the improbable effect of making the film wildly funny without for a moment preventing it from delivering its generic punches.
Suzuki's own rationale for the hyperbolic imagery and incidents is that they were his way of adding interest to essentially banal material. Ultimately, though, his play with the film's formal and plastic elements goes beyond freshening up a tired genre. Tokyo Drifter anthologises a number of startling visual coups that Suzuki and his collaborators had introduced into earlier films, from Youth of the Beast (Yaju no Seishun, 1963) to One Generation of Tattoos (Irezumi Ichidai, 1965), but their profusion here lifts the movie into a realm of lyricism that approaches delirium. The process begins in the monochrome pre-credits sequence showing Tetsuya submitting to a beating in a dockside rail yard. The entire sequence is printed on high-contrast stock and tinted olive-green; at its climax, before he warns the departing thugs not to make him angry, the bloodied hero looks down and sees a broken toy gun on the ground – and the toy is bright orange. A few scenes later, Suzuki is trumping those clashing colour-values by setting a shoot-out against a blood-red backdrop – which instantly bleaches white at the moment that Mutsuko is shot. And then there are the shots from above and below the action, not to mention the scenes in the Alulu Club, where the light changes from red to white to yellow according to the emotional temperature of the scene.
This degree of flagrant and rapturous artifice is in perfect synch with the way that Suzuki ruthlessly pares away conventional bridging scenes from the plot, propelling the film from one outré scene to the next. An early scene in which Tetsuya shakes up some hoods by taking them for a hair-raising drive is reduced to a series of disconnected shots of dangerous driving: the meaning without the boredom of pedantic continuity.
Two interpolated fight scenes (the clash between two factions of Niigata bumpkins who fancy themselves as latterday samurai, and the brawl that demolishes the Saloon Western) are comic set-pieces that have nothing to do with the plot but everything to contribute to the tone of disrespect. And each of 'Viper' Tatsu's duels with Tetsuya is more oblique and unresolved than the one before.
What is finally so remarkable about Suzuki's film is that it attains this level of abstraction, colour expressionism and spatial and narrative disorientation without losing touch with its own identity as a B-feature thriller. It's as if Powell and Pressburger and Jean-Luc Godard had collaborated on a Joseph H. Lewis movie. Amazing that an unsung genre movie made nearly 30 years ago [55 years ago, by now] in Japan still has such freshness and vitality, and that it still radiates such a strong sense of the cinema's latent possibilities.
Tony Rayns, Sight & Sound, April 1994


TOKYO DRIFTER (TOKYO NAGAREMONO)
Director: Seijun Suzuki
Production Company: Nikkatsu
Producer: Tetsuro Nakagawa
Screenplay: Yasunori Kawauchi
Director of Photography: Shigeyoshi Mine
Editor: Shinya Inoue
Production Designer: Takeo Kimura
Music: So Kaburagi
Singer: Tetsuya Watari
Sound: Yoshinobu Akino

Cast
Tetsuya Watari
Chieko Matsubara
Tsuyoshi Yoshida
Hideaki Nitani
Hideaki Esumi
Ryuji Kita
Tamio Kawachi
Isao Tamagawa
Michio Hino

Japan 1966
83 mins


JAPAN 2021
100 YEARS OF JAPANESE CINEMA
After Life (Wandafuru raifu)
Wed 1 Dec 18:10; Fri 10 Dec 20:40; Mon 13 Dec 20:40; Wed 29 Dec 14:20
In the Realm of the Senses (Ai no corrida)
Wed 1 Dec 20:50; Sat 11 Dec 20:45; Wed 22 Dec 18:20
Funeral Parade of Roses (Bara no sôretsu)
Thu 2 Dec 18:00 (+ pre-recorded intro by Professor Mitsuyo Wada-Marciano, Kyoto University); Tue 14 Dec 14:30; Mon 27 Dec 15:50
The Shifting Spaces of Modern Japanese Cinema
Thu 2 Dec 20:40
Woman of the Dunes (Suna no Onna)
Fri 3 Dec 18:00 (+ intro by Espen Bale, BFI National Archive); Sat 18 Dec 17:30
Tokyo Drifter (Tôkyô nagaremono)
Fri 3 Dec 20:50; Thu 23 Dec 18:30
Black Rain (Kuroi ame)
Sat 4 Dec 17:50; Tue 28 Dec 18:15
Straits of Hunger (aka A Fugitive from the Past) (Kiga kaikyô)
Sun 5 Dec 16:30; Sat 18 Dec 14:30
Woman of the Lake (Onna no mizûmi)
Mon 6 Dec 18:00; Wed 15 Dec 20:50
Silence Has No Wings (Tobenai chinmoku)
Mon 6 Dec 20:55; Wed 15 Dec 18:00
The Long Darkness (Shinobugawa)
Wed 8 Dec 20:40; Sun 19 Dec 12:40
Pale Flower (Kawaita hana)
Thu 9 Dec 18:00; Sun 19 Dec 18:20
Death By Hanging (Kôshikei)
Fri 10 Dec 17:50; Fri 17 Dec 18:00
Muddy River (Doro no kawa)
Sun 12 Dec 11:50 (+ intro by season co-programmer Alexander Jacoby); Thu 23 Dec 20:40
The Demon (Kichiku)
Sun 12 Dec 14:50 (+ intro by season co-programmer Alexander Jacoby); Sun 19 Dec 16:00
The Man Who Stole the Sun (Taiyô wo nusunda otoko)
Sun 12 Dec 18:00; Thu 16 Dec 20:10
Tampopo
Mon 13 Dec 18:00 (+ intro by Catherine Wheatley, King's College London); Fri 17 Dec 20:45; Tue 28 Dec 15:10
Philosophical Screens: Tampopo
Mon 13 Dec 20:15 Blue Room
The Emperor's Naked Army Marches On (Yuki Yukite, Shingun)
Sat 18 Dec 11:40; Mon 27 Dec 18:20
Moving (Ohikkoshi)
Sat 18 Dec 20:35; Wed 29 Dec 20:30
Fire Festival (Himatsuri)
Mon 20 Dec 17:50; Mon 27 Dec 13:20
Suzaku (Moe No Suzaku)
Tue 21 Dec 17:45; Thu 30 Dec 21:00
Shall We Dance? (Shall we dansu?)
Tue 21 Dec 20:30; Thu 30 Dec 17:40
Love Letter
Wed 22 Dec 20:50; Tue 28 Dec 12:10
Supported by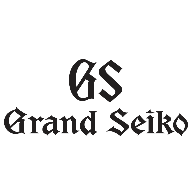 In partnership wtih


With special thanks to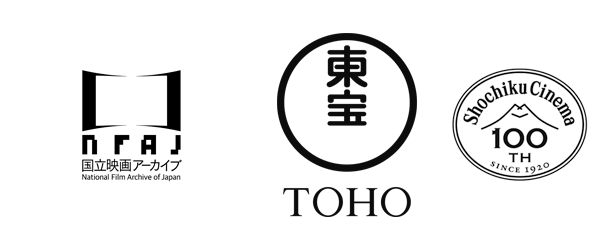 With the kind support of:
Janus Films/The Criterion Collection, Kadokawa Corporation, Kawakita Memorial Film Institute, Kokusai Hoei Co. Ltd, Nikkatsu Corporation, Toei Co. Ltd

BFI SOUTHBANK
Welcome to the home of great film and TV, with three cinemas and a studio, a world-class library, regular exhibitions and a pioneering Mediatheque with 1000s of free titles for you to explore. Browse special-edition merchandise in the BFI Shop.We're also pleased to offer you a unique new space, the BFI Riverfront – with unrivalled riverside views of Waterloo Bridge and beyond, a delicious seasonal menu, plus a stylish balcony bar for cocktails or special events. Come and enjoy a pre-cinema dinner or a drink on the balcony as the sun goes down.
BECOME A BFI MEMBER
Enjoy a great package of film benefits including priority booking at BFI Southbank and BFI Festivals. Join today at bfi.org.uk/join
BFI PLAYER
We are always open online on BFI Player where you can watch the best new, cult & classic cinema on demand. Showcasing hand-picked landmark British and independent titles, films are available to watch in three distinct ways: Subscription, Rentals & Free to view.
See something different today on player.bfi.org.uk
Join the BFI mailing list for regular programme updates. Not yet registered? Create a new account at www.bfi.org.uk/signup
Programme notes and credits compiled by the BFI Documentation Unit
Notes may be edited or abridged
Questions/comments? Contact the Programme Notes team by email