It is tempting to annex The Emperor's Naked Army Marches On to Shohei Imamura's filmography. Imamura suggested the project in the first place, and effected Kazuo Hara's introduction to Kenzo Okuzaki. The resulting film, moreover, has a clear family relationship with Imamura's own documentaries In Search of Unreturned Soldiers (Mikikan-hei o Otte, 1971) and Karayuki-san, the Making of a Prostitute (Karayuki-san, 1975), both of which deal with spiritual 'casualties' of the Pacific War: the soldiers and prostitutes sent into South-East Asia in the 1930s who decided to stay there after the war. On the other hand, Kazuo Hara (who met Imamura when he worked as assistant cameraman on Vengeance Is Mine and Eijanaika) made his name as an independent filmmaker with My Intimate Eros: Love Song 1974 (Gokushiteki Eros: Koi-Uta 1974), which also deals with a tireless and obsessive quest: the director's own for the pregnant girlfriend who has left him. The bizarre figure of Okuzaki evidently served to reconcile Imamura's interest in unhealed wounds from the war years with Hara's interest in cinéma vérité as a form of assault and battery.
Okuzaki is certainly a 'fringe' figure, although whether or not he belongs in the lunatic fringe where British reviewers of the film have cheerfully placed him is debatable. He has no clear political alignment: he co-opts the rhetoric of the radical Right (the words 'shin-gun' – 'sacred army' or 'divine crusade' – are painted on the boot of his car), but uses it to attack the Emperor; and he forms an alliance with a left-wing anarchist like Eizaburo Oshima, but has no truck with the persons or the policies of the Marxist Left. His obsessive drive and his openly admitted propensity for violence both spring from his wartime experiences as a soldier. At one moment, haranguing the mouse-like Kichitaro Yamada, he castigates himself for wasting the immediate post-war years on visits to brothels and his first prison term for manslaughter; at the next, he congratulates himself on his own righteous indignation and moral probity. The contradictions are legion: he 'doorsteps' his interviewees at the crack of dawn to take them unawares, but conducts his actual interrogations with quintessentially Japanese courtesy – unless, of course, the interviewee is discourteous or evasive, in which case Okuzaki threatens or commits violence and pre-empts his victim by calling the police himself.
The aspect of Okuzaki's quest that brings his sanity into question emerges only as the truth begins to come out. Okuzaki is outraged that fellow soldiers were executed on trumped-up charges in September 1945, nearly a month after the formal end of the war. When it becomes clear, however, that the men's actual crimes were considerably worse than anything listed in the official record, Okuzaki's anger is in no way diminished. The dead men's relatives withdraw from the quest as the truth becomes clear, although Rinko Sakimoto consoles herself with the speculation that her brother was shot to prevent him from testifying against other cannibals in the army, and not as punishment for eating human flesh himself. Okuzaki is interested enough in the question of cannibalism to persevere with enquiries into the distinction between 'white pork' and 'black pork' (the latter was rarer, apparently, because New Guinea natives were more adept at fleeing through the jungle), but it never occurs to him that the crime of cannibalism may have justified the punishment of execution, no matter what face-saving excuse was entered on the charge sheet. For Okuzaki, cannibalism is seemingly just one more horror of the war, for which Emperor Hirohito is ultimately responsible. The immediate object of the 'divine crusade' is to scourge those officers who carried out the executions and have been lying (to themselves and others) about them ever since.
Whether this is rational or not, Okuzaki's barnstorming style makes him an ideal subject for a cinéma vérité documentary. Unlike Imamura, who appears in his own investigative documentaries as an on-screen participant in the process of discovery, Hara stays behind the camera. But there is never the least risk that the film will degenerate into Wiseman-style 'fly-on-the-wall' filmmaking because Okuzaki himself so gleefully co-opts the camera crew into his own armoury of weapons against his interviewees. Okuzaki's tactics are inherently theatrical, and it seems highly unlikely that anything would have happened differently if Hara had not been there to photograph it. What is more measureable is Hara's skill in choosing vantage points to record Okuzaki's encounters, and in editing the results to lend pace and structure to Okuzaki's rambling quest. Given the contradictory and duplicitous nature of so much of the verbal evidence, Hara manages to bring the issues into focus with astonishing clarity.
Partly, as befits a documentary of this sort, this is a matter of distance. The real subject of The Emperor's Naked Army Marches On is Kenzo Okuzaki himself, not the revelations about cannibalism in 1945. Hara uses Okuzaki's enquiries as a pretext for giving his portrait a 'dramatic' shape, but it remains a portrait for all that. Okuzaki commands attention not as a freak who may or may not be deranged, but as a man whose attitudes and actions express much that is repressed in Japanese society. He stands against all the bulwarks of conservative Japan – the Emperor, patriotism, family values – but does so from the perspective of a common man concerned for the fate of his fellow common men. In his way, Okuzaki is a real-life equivalent of one of Imamura's fictional peasant characters: disrespectful of 'authority' but driven by a sense of higher laws and values. Hara's camera consistently finds the optimum distance between engagement and detachment, allowing the central portrait to take shape in more than two dimensions. Okuzaki's performance may not be expertly judged, but Hara's is.
Tony Rayns, Monthly Film Bulletin, April 1991

THE EMPEROR'S NAKED ARMY MARCHES ON
(YUKI YUKITE SHINGUN)
Director: Kazuo Hara
Production Company: Shisso Productions
In association with: Imamura Productions, Zanzou-sha
Producer: Sachiko Kobayashi
Associate Producers: Yasuko Tokunaga, Yunoshin Miyoshi
Assistant Directors: Takuji Yasuoka, Koichi Omiya
Written by: Kazuo Hara
Project Conceived by: Shohei Imamura
Director of Photography: Kazuo Hara
Assistant Photographers: Toshiaki Takamura, Satoru Hirasawa
Editor: Jun Nabeshima
Sound: Toyohiko Kuribayashi

With
Kenzo Okuzaki
Shizumi Okuzaki
Kichitaro Yamada
Iseko Shimamoto
Minoru Takami
Yukio Seo
Toshiya Nomura
Rinko Sakimoto
Toshio Hara
Masaichi Hamaguchi
Taro Maruyama
Shichiro Kojima
Masao Koshimizu
Riichi Aikawa
Eizaburo Oshima

Japan 1987
122 mins


JAPAN 2021
100 YEARS OF JAPANESE CINEMA
After Life (Wandafuru raifu)
Wed 1 Dec 18:10; Fri 10 Dec 20:40; Mon 13 Dec 20:40; Wed 29 Dec 14:20
In the Realm of the Senses (Ai no corrida)
Wed 1 Dec 20:50; Sat 11 Dec 20:45; Wed 22 Dec 18:20
Funeral Parade of Roses (Bara no sôretsu)
Thu 2 Dec 18:00 (+ pre-recorded intro by Professor Mitsuyo Wada-Marciano, Kyoto University); Tue 14 Dec 14:30; Mon 27 Dec 15:50
The Shifting Spaces of Modern Japanese Cinema
Thu 2 Dec 20:40
Woman of the Dunes (Suna no Onna)
Fri 3 Dec 18:00 (+ intro by Espen Bale, BFI National Archive); Sat 18 Dec 17:30
Tokyo Drifter (Tôkyô nagaremono)
Fri 3 Dec 20:50; Thu 23 Dec 18:30
Black Rain (Kuroi ame)
Sat 4 Dec 17:50; Tue 28 Dec 18:15
Straits of Hunger (aka A Fugitive from the Past) (Kiga kaikyô)
Sun 5 Dec 16:30; Sat 18 Dec 14:30
Woman of the Lake (Onna no mizûmi)
Mon 6 Dec 18:00; Wed 15 Dec 20:50
Silence Has No Wings (Tobenai chinmoku)
Mon 6 Dec 20:55; Wed 15 Dec 18:00
The Long Darkness (Shinobugawa)
Wed 8 Dec 20:40; Sun 19 Dec 12:40
Pale Flower (Kawaita hana)
Thu 9 Dec 18:00; Sun 19 Dec 18:20
Death By Hanging (Kôshikei)
Fri 10 Dec 17:50; Fri 17 Dec 18:00
Muddy River (Doro no kawa)
Sun 12 Dec 11:50 (+ intro by season co-programmer Alexander Jacoby); Thu 23 Dec 20:40
The Demon (Kichiku)
Sun 12 Dec 14:50 (+ intro by season co-programmer Alexander Jacoby); Sun 19 Dec 16:00
The Man Who Stole the Sun (Taiyô wo nusunda otoko)
Sun 12 Dec 18:00; Thu 16 Dec 20:10
Tampopo
Mon 13 Dec 18:00 (+ intro by Catherine Wheatley, King's College London); Fri 17 Dec 20:45; Tue 28 Dec 15:10
Philosophical Screens: Tampopo
Mon 13 Dec 20:15 Blue Room
The Emperor's Naked Army Marches On (Yuki Yukite, Shingun)
Sat 18 Dec 11:40; Mon 27 Dec 18:20
Moving (Ohikkoshi)
Sat 18 Dec 20:35; Wed 29 Dec 20:30
Fire Festival (Himatsuri)
Mon 20 Dec 17:50; Mon 27 Dec 13:20
Suzaku (Moe No Suzaku)
Tue 21 Dec 17:45; Thu 30 Dec 21:00
Shall We Dance? (Shall we dansu?)
Tue 21 Dec 20:30; Thu 30 Dec 17:40
Love Letter
Wed 22 Dec 20:50; Tue 28 Dec 12:10
Supported by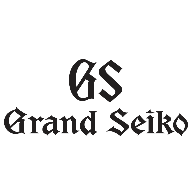 In partnership wtih


With special thanks to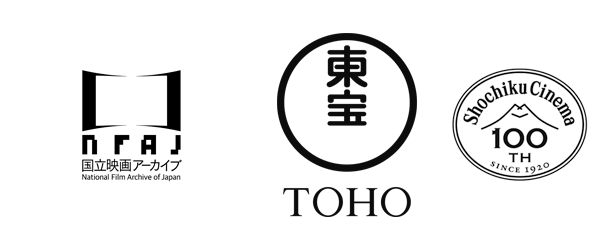 With the kind support of:
Janus Films/The Criterion Collection, Kadokawa Corporation, Kawakita Memorial Film Institute, Kokusai Hoei Co. Ltd, Nikkatsu Corporation, Toei Co. Ltd

BFI SOUTHBANK
Welcome to the home of great film and TV, with three cinemas and a studio, a world-class library, regular exhibitions and a pioneering Mediatheque with 1000s of free titles for you to explore. Browse special-edition merchandise in the BFI Shop.We're also pleased to offer you a unique new space, the BFI Riverfront – with unrivalled riverside views of Waterloo Bridge and beyond, a delicious seasonal menu, plus a stylish balcony bar for cocktails or special events. Come and enjoy a pre-cinema dinner or a drink on the balcony as the sun goes down.
BECOME A BFI MEMBER
Enjoy a great package of film benefits including priority booking at BFI Southbank and BFI Festivals. Join today at bfi.org.uk/join
BFI PLAYER
We are always open online on BFI Player where you can watch the best new, cult & classic cinema on demand. Showcasing hand-picked landmark British and independent titles, films are available to watch in three distinct ways: Subscription, Rentals & Free to view.
See something different today on player.bfi.org.uk
Join the BFI mailing list for regular programme updates. Not yet registered? Create a new account at www.bfi.org.uk/signup
Programme notes and credits compiled by the BFI Documentation Unit
Notes may be edited or abridged
Questions/comments? Contact the Programme Notes team by email