The screening on Friday 1 October will feature a pre-recorded Q&A with director Sarah Francis.
Director's note
A few years ago, the image of adults on a swing moving back and forth side by side started to roam in my mind. They embodied the idea of instability, imbalance, impermanence; they oscillated in a binary repetitive movement, like a pendulum, each at their own pace; but never really met. This movement somehow corresponded to their internal state, always fluctuating, never anchored, never completely still. To me, swings mainly evoked the playfulness of childhood, the impetus of new possibilities. I wasn't sure if adults on a swing would convey carefree joy, evoke impulse and propulsion or a regressive behaviour, being stuck in a repetitive limbo. Probably a mix of it all. I became interested in the relationship between an inner landscape and a physical landscape. How do we move from one emotion to the other without being able to anchor ourselves in a permanent state of mind.
In this essay film, I tried to reflect on the experience of living on earth and more precisely on finding a direction, an orientation, both literally (i.e. geographical navigation) and internally (i.e. finding meaning and coherence). On a random physical territory, how do we move from point A to point B? Do we need meaning, a story, a centre? How do we define it?
The moon offers a counterpoint to life on earth and interrogates the perspective of linear progress, the relation of metaphysics with politics, the impacts and limits of imagination. It's also an attempt to explore the ever-moving relationship between the signified and the signifier, as we try to make sense of the elements around us, to organise them, feed on them or control them, in our everlasting attempt to find our position in the universe.
The process
The experience of making a film and the film itself were indissociably linked. The only way to approach this project, also considering the shooting time/budget restrictions, was to embrace the organic process as an inherent part of the film, to trust it, and let the film reveal itself progressively. The idea of a proper casting seemed to me here like a somewhat inappropriate and strange concept: instead, I wanted the group who would take part in this film to be composed of random people. They would be like Noah's Ark passengers landing in this land, ready to start a new world or to perpetuate the old one (they wouldn't even come in pairs, or represent any group; they would just be people who got there as randomly as possible). When the bus arrived at the location, I met with the cast for the first time. I had only seen small pictures of them prior to that moment and I had no idea who they were: there's a thrill in transitory encounters and in transitory spaces that I wished to preserve. The man who built the swing for us, the driver of the bus, as well as members of the crew ended up joining the cast. We were all there under the sun, roaming in this open piece of land for a while.
Mapping an inner emotional landscape would be transferred and projected on a physical land, and the man's footsteps would explore it like a stethoscope.
I'm often interested in breaking event-based narration, in decomposing and recomposing elements that make up the world as we perceive it, in the hope of exploring new grids of approach. Once the setting is established, anything can happen freely inside or outside the frame. From early on, I knew that I wanted to render the perception of the journey rather than an event-based narration. Soundscape would allow me to cross geographies, as I looked for an impressionistic rendering of space and experiences in accordance with the way we perceive an experience rather than how it is commonly narrated. The spectator would be also be able to participate in the process of creation: as chaos and constructions alternate, we would be invited to explore the landscape of the mind.
The moon got revealed to me later, in the editing room, while I was playing with the rushes on my timeline. The young man handled his flashlight like an explorer, and its light looked like a moon. I liked the 'gadgety' and playful feel of my moon! The magnificent Moon, a central figure in the numerous beliefs, symbols and myths throughout humanity which inhabited our collective imagination, has now become a new territory ready to be exploited, colonised, and annexed to our globalised capitalist planet. My moon was this far away entity on which we projected all of humanity's grand and greedy schemes, and all its petty personal stories. The young man playing with it looked like an explorer, at times a thief, or like a child making up endless stories in a Chinese shadow show… How necessary is a story? How central or how infinitely small was a human being? It's as if, as humans, we were bound to constantly oscillate between the grandiose and the utterly futile.
In Arabic, artificial satellites literally translates as 'artificial moons'. As our obsession to accumulate information, memories, stories, self-definitions and data to organise, understand and rule our persona and collective bodies grew and weighed on us, we unburdened ourselves on our artificial satellites. By uploading information, it's as if we lifted the weight up, rather than putting it down – almost like a plea to a higher entity. Moons as mediators, clouds as attics, all our avatars needed to be accessible but kept at a reasonable distance. And the symbols and codes that we collectively or individually agreed on still remained ungraspable at times. It seems that the closer we got to a story, the faster it lost its consistency, morphed, diluted or multiplied. From a distance and from as close as I could get, all sorts of realities seemed impressionistic, fragile and strangely entangled.
Just like the characters trapped in a repetitive landscape seemed to embody the beginning of life and its ending at once, I was also not sure where anything began or where it ended. The only way to construct the film and understand its themes was to embrace this ungraspable feeling of being trapped between the magnificent and the utterly futile.
Production notes
Sarah Francis grew up and studied in Beirut. In 2005 her graduation short movie Interferences won the student film competition at the European Film Festival 2005. In this very first project, the theme of Beirut city was already present. She participated in several international workshops. Since 2006, she has been working as a freelance director for several production companies. Her first feature film and documentary Birds of September (2013), which she directed and produced, premiered in the CPH:DOX main competition then screened in over 30 international festivals and museums (Art of the real, Lincoln Center (NYC), Stedelijk Museum (NL), DOXA (ca.) etc… ) and won several awards. As Above, So Below is her second feature film and premiered at the Berlinale Forum 2020. She is currently developing her first narrative project.


AS ABOVE, SO BELOW
(KAMA FISSAMAA', KATHALIKA ALA AL-ARD)
Director/Producer/Writer: Sarah Francis
Production Manager: Jinane Chaaya
Casting: Roula Sawma
Cinematography: Bassem Fayad
Editing: Sarah Francis, Zeina Aboul Hosn
Sound Design: Victor Bresse
Sound: Tatiana El Dahdah, Victor Bresse

With
Naji Adwan
Ali Ibrahim
Abed Abdallah
Chakib Nassif
Charly Kamar
Denise Roukoz
Jocelynn Karam
Suzy Kerchian
George Yaacoub
Micheline Raad

Lebanon 2020
70 mins


THE TIME IS NEW: SELECTIONS FROM CONTEMPORARY ARAB CINEMA
200 Meters
Tue 7 Sep 20:50; Wed 15 Sep 18:10
As Above, So Below (Kama fissamaa', kathalika ala al-ard)
Wed 8 Sep 20:45; Fri 1 Oct 18:10 (+ pre-recorded Q&A with director Sarah Francis)
143 Sahara Street (143 rue du désert)
Sat 11 Sep 11:30; Mon 20 Sep 18:15
It Must Be Heaven
Sat 11 Sep 20:40; Mon 27 Sep 18:00; Mon 4 Oct 14:30
Let's Talk Ehkeely
Mon 13 Sep 18:00 (+ pre-recorded Q&A with director Marianne Khoury); Tue 5 Oct 20:50
Tlamess
Tue 14 Sep 20:40; Thu 30 Sep 18:00
The Man Who Sold His Skin (L'Homme qui a vendu sa peau)
Thu 16 Sep 20:50
Talking About Trees
Mon 20 Sep 14:30; Mon 27 Sep 20:45; Sun 3 Oct 18:00
You Will Die at Twenty (Satamoto fel eshreen)
Thu 23 Sep 20:30 (+ pre-recorded Q&A with director Amjad Abu Alala); Sat 2 Oct 14:20
Narrative Encounters: Shorts Programme
Fri 24 Sep 20:40; Tue 5 Oct 18:10
Adam
Sat 25 Sep 14:20; Mon 4 Oct 20:50
Abou Leila
Sun 26 Sep 18:00; Sat 2 Oct 20:30

In cultural partnership with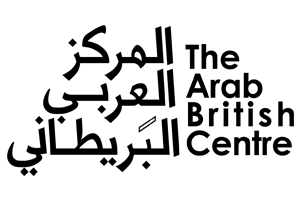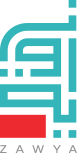 BFI SOUTHBANK
Welcome to the home of great film and TV, with three cinemas and a studio, a world-class library, regular exhibitions and a pioneering Mediatheque with 1000s of free titles for you to explore. Browse special-edition merchandise in the BFI Shop.We're also pleased to offer you a unique new space, the BFI Riverfront – with unrivalled riverside views of Waterloo Bridge and beyond, a delicious seasonal menu, plus a stylish balcony bar for cocktails or special events. Come and enjoy a pre-cinema dinner or a drink on the balcony as the sun goes down.
BECOME A BFI MEMBER
Enjoy a great package of film benefits including priority booking at BFI Southbank and BFI Festivals. Join today at bfi.org.uk/join
BFI PLAYER
We are always open online on BFI Player where you can watch the best new, cult & classic cinema on demand. Showcasing hand-picked landmark British and independent titles, films are available to watch in three distinct ways: Subscription, Rentals & Free to view.
See something different today on player.bfi.org.uk
Join the BFI mailing list for regular programme updates. Not yet registered? Create a new account at www.bfi.org.uk/signup
Programme notes and credits compiled by the BFI Documentation Unit
Notes may be edited or abridged
Questions/comments? Contact the Programme Notes team by email